About the BlogPaws Team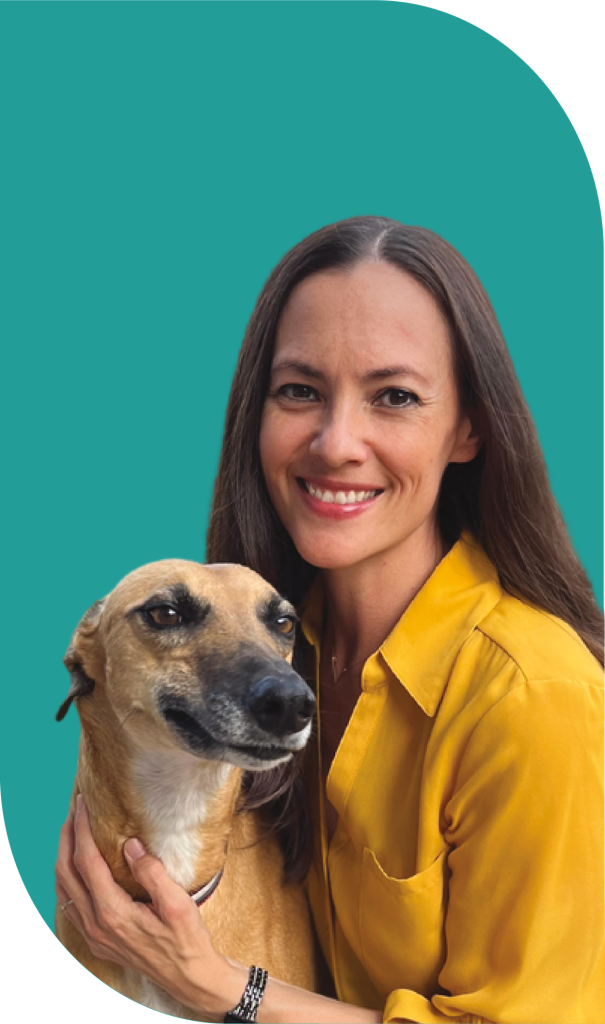 Chloe DiVita
Hi there. I'm Chloe (rhymes with Joe, not Joey). I started my first company at 23 without a college degree or any clue what I was doing. But I learned, received my college degree, started several other businesses, and found a place where my passions could blend with business, as CEO of BlogPaws.
I learned online and digital marketing as the industry developed and by helping pet-focused bloggers, influencers, and small businesses grow their online presence. Seeing so many passion focused people looking for guidance in their business decisions drives me to find new ways to share digital content tips and build community for everyone to support each other.
During BlogPaws conferences that ran from 2010 – 2018, I also learned public speaking is a passion of mine. Now, in addition to BlogPaws, I coach speakers, coaches, and executives in creating transformational talks, and I am currently Executive Producer for TEDxCambridge.
Jessica Shipman
Hey, I'm Jessica! I'm an Entrepreneur at heart who's been active in the pet industry as a business owner and content creator for 10+ years. My specialties involve everything from digital marketing to project management, photography to web development, and SEO to accountability group facilitation. Like many of you, I enjoy wearing many hats.
I've always been passionate about making connections, bridging gaps, growing community, and encouraging collaboration. Each of these things have been an important focus of the businesses that I have created, grown, and even sold. That and creating quality content on a search friendly and optimized website. The first site I created in the pet industry, Beagles & Bargains, still brings in regular traffic (without new content), thanks to SEO.
As CMO of BlogPaws, I get the pleasure of empowering small pet businesses to create amazing SEO-focused content to reach more pet people, and to continue to help pets – and that brings all my passions together.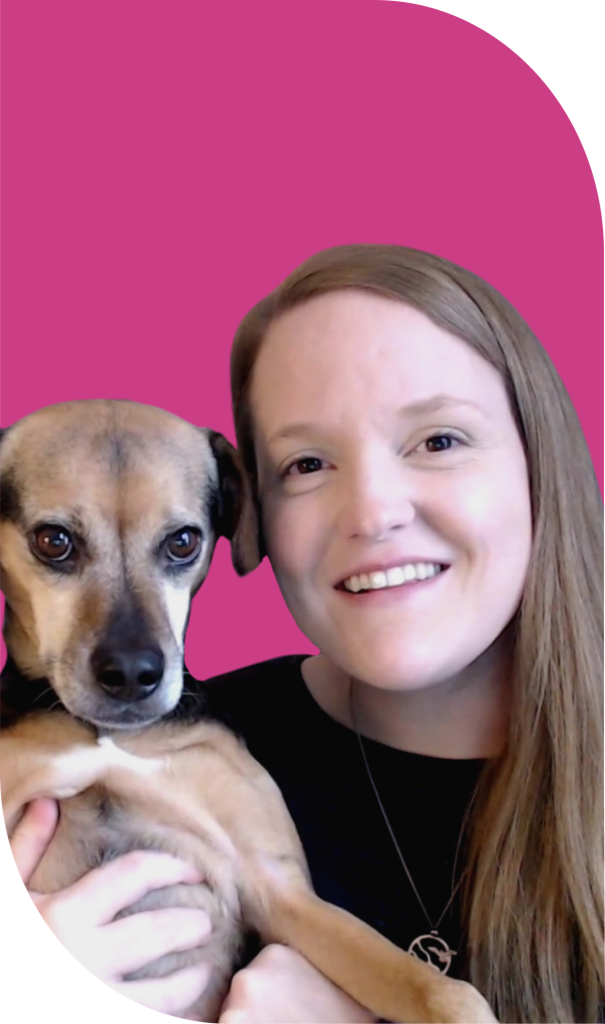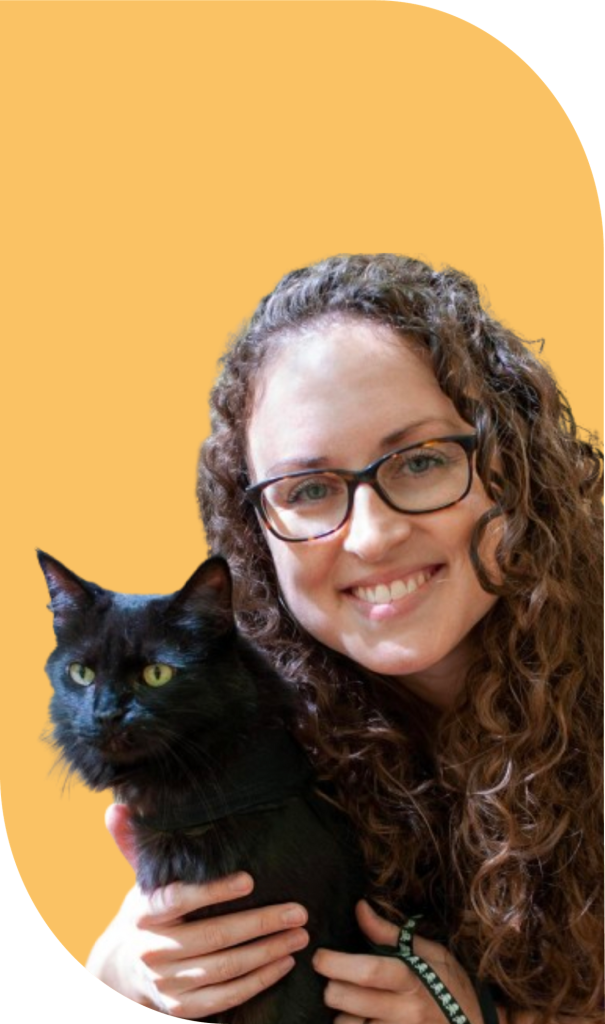 Emily Hall
Hi, I'm Emily. I've always had an entrepreneurial spirit. I've brought that spirit to the pet industry for almost 10 years as an award-winning writer, blogger, and content creator. You can follow me and my cat adventures over on KittyCatGO where I'm also a product creator, literally. I hand make cat toys, cat collars, and cat leashes – and I manage the whole selling and shipping process too.
My 10 years in the industry have involved managing social media accounts and online communities, creating SEO-focused content, and launching and managing Shopify stores.
I'm a get it done person, which comes in handy with many different tasks to handle in running my own business plus being Director of Marketing and Community for BlogPaws.
Britt Kascjak
Hi, Britt here. I have long had a love for the world of content marketing. Over the past 14 years, I've worked as a freelance writer and content creator in several industries including outdoor travel, small business marketing, and, of course, pets!
In addition to writing high-quality content for other sites, I maintain a portfolio of 5 websites, 3 of which are in the pet industry: Shed Happens, The Kas Pack, and Lucifer the Rescue Pup. I also run a Facebook group of over 9.8K members dedicated to outdoor travel with pets in the province of Ontario. Ask me how I grew my newest website quickly with SEO-focused content!
As the Director of Content & SEO with BlogPaws, I recently started to expand my content creation into the world of video (with a little nudging from Chloe) both in short form video on social and the launch of a YouTube channel.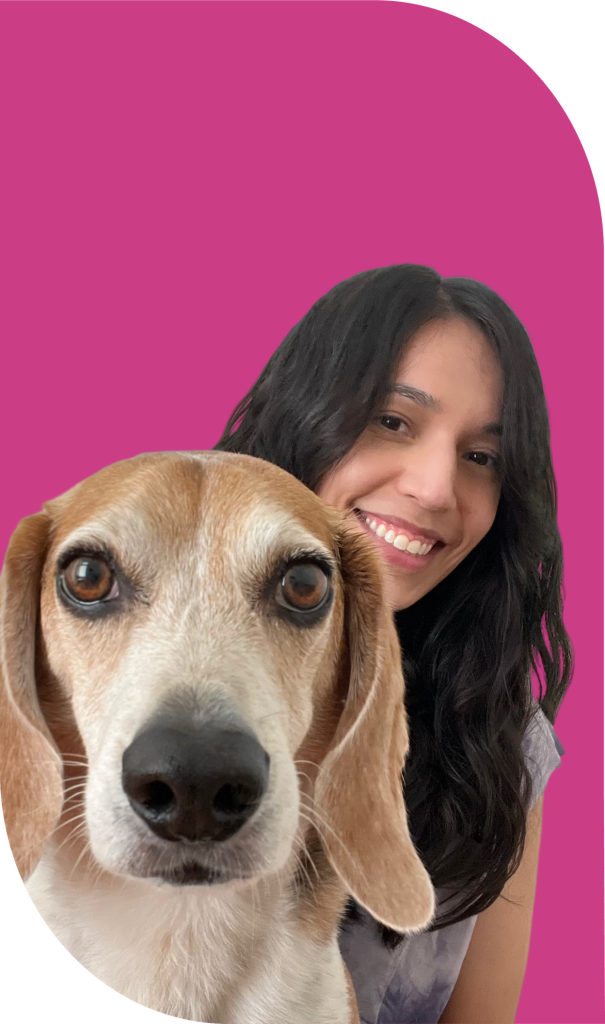 Christy Castillo
Hi, I'm Christy! I've worked in the pet industry for 5+ years in cinematography, video editing, branding, graphic design, and more recently blogging – stay tuned for an announcement on this! But, brand guidelines are my happy place and I'm most in my element when my work involves dogs.
Having previously managed social media for brands, I know my way around most social media platforms. I prefer to design the assets than manage the accounts though. You can follow my adventures on @elvis.the.beagle.
As the Director of Brand & Creative at BlogPaws you can find me behind the scenes designing, creating and herding cats (making sure everyone stays on brand). I have a soft spot for hounds (specifically beagles) and a special interest in how dogs see the world and communicate with their people.