Bloggers, influencers, and small pet businesses, are you ready to:


The PetBiz Collaborative can help you!
The world is driven by stories.
Stories are at the heart of content creation.
Content creation's value lies in SEO.
Because Google is drive by SEO.
83% of people around the world use Google.*
Don't spend another minute unsure of what you should be doing to grow your business when there is a community to help you.
The PetBiz Collaborative brings together small pet businesses who are creating content around the world. We may work on our own businesses, but we don't have to do it alone.
Who Is the PetBiz Collaborative For?
Pet-industry bloggers, influencers, content creators, and small businesses seeking to: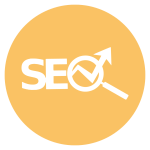 Grow your audience with SEO-focused content.
Improve your content creation skills.
Be a leader and resource in your niche.
Collaborate with others in the industry.
As a PetBiz Collaborative member, you'll explore all things content related from ideation, research, SEO, creation, marketing, and more.
Are you ready to learn?
Content Strategy
Content Marketing
…and more!
We are a collaborative community. We always welcome any questions relating to running a small pet business. We set you up for success!
What's Included in Your PetBiz Collaborative Membership?
The PetBiz Collaborative is an exclusive private group lead by the BlogPaws Team.
Weekly actions to keep you on task.
Weekly livestream with a BlogPaws Team Member.
Monthly hands-on workshops or Q&A sessions.
The PetBiz Collaborative is in Circle, a user-friendly platform that also has an app. Your membership comes with support for your current projects from both the BlogPaws team and the other community members.
In Circle you will find weekly actions to further your business, weekly livestreams with members of the BlogPaws Team – we cover the action and answer any of your business questions – and monthly workshops where we continue to support your business growth.
All members get access to all previous workshops, since we began in 2020! Workshops are mainly led by the BlogPaws Team, and sometimes we bring in a guest speaker for a Q&A.
Topics We Cover
SEO
Content Strategy
Social Media
Email Marketing
The waitlist for the PetBiz Mastermind is now open!
Email us at petbizcollaborative@blogpaws.com to get on the list.
PetBiz Mastermind
Are you looking for more personal support on a regular basis to really skyrocket your business?
Join our the PetBiz Mastermind!
To join a Mastermind, you must be a PBC member. Our Mastermind groups bring you a set time to connect with a small, committed group of like-minded pet professionals to discuss YOUR projects, challenges, and get guidance on whatever you need to address in your business.
What's Included in Your Mastermind Membership?
Mastermind Sessions
Meetings twice a month with your dedicated small group of 4-6 people.
Weekly Office Hours
A special time set aside each will where you can pop in to ask any burning questions.
Monthly Spotlight Seat
An opportunity to talk about anything you want and/or need for 15 minutes.
The 4 Ws of a PBC Mastermind
Any PBC member is welcome to add a mastermind group when they are available. They are not always open and there is limited space.
Small groups of 4-6 meet twice per month
Members can attend a set weekly office hour
Monthly spotlight seats where you get all the attention for whatever you need
Mastermind groups run February to May, and then a new opportunity to join will happen for August – November.
The date/time is TBD based on the group's availability, to the best of our ability.
Weekly office hours are Wednesdays from 4:00 – 5:00 PM EDT.
All Mastermind sessions happen in the PBC Circle Community. Weekly office hours will be held on Zoom. There will be a space in Circle for mastermind members to share and discuss, as well.
NOTE: We can only accept a certain number of Mastermind participants. Once we reach capacity, we will close the Masterminds registration. If you are interested in joining Masterminds, we encourage you to sign up right away!
Meet the Team